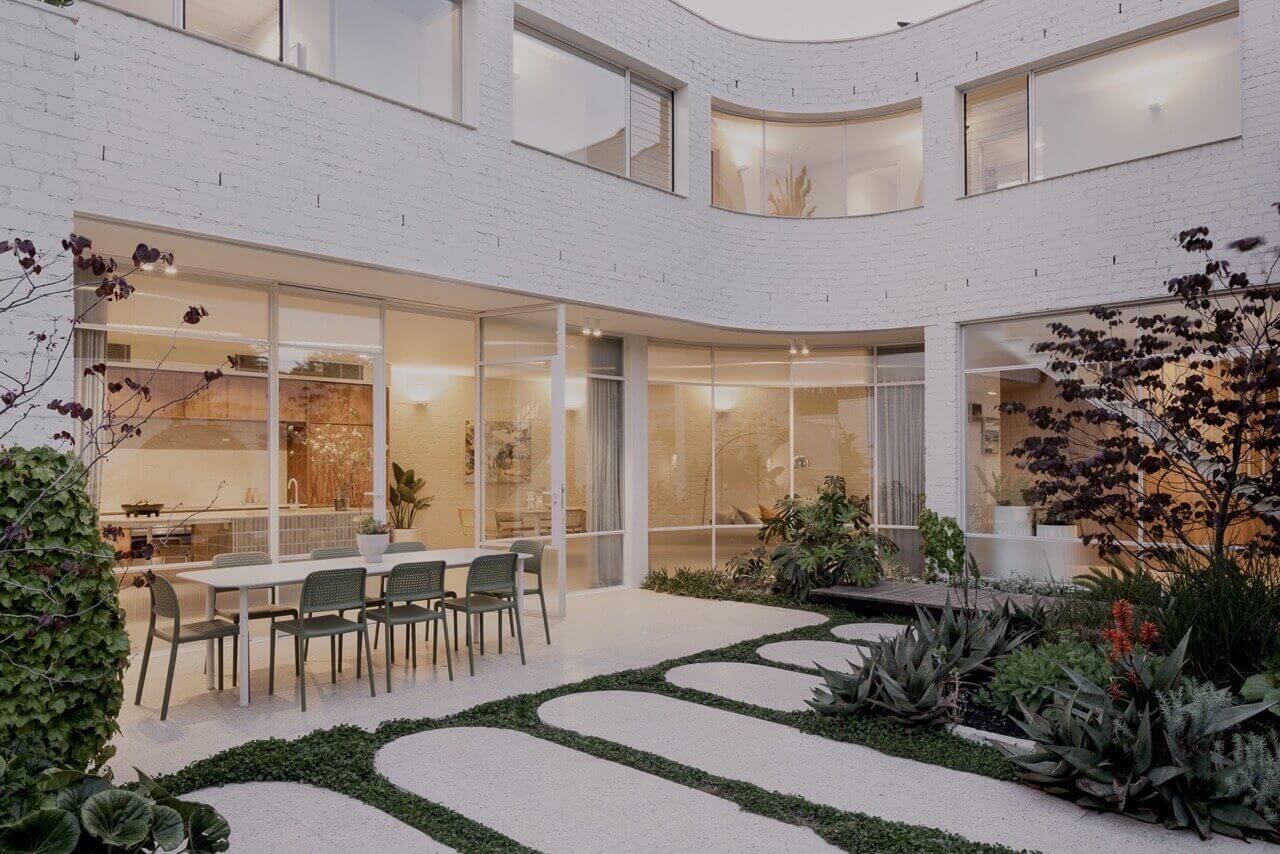 Frequently Asked Questions
FURNISHD. takes the guesswork out of creating a delightful home, combining professional interior design guidance with a digital shopping experience fit for this generation.

Whether you're looking for an end-to-end service to help you design and furnish your space from scratch or seeking in-person services or mood boards to help guide your own efforts, our designers are here to support you.
I have an Architect or Designer for the rest of the build, why do FURNISHD. as well?

We enjoy collaborating with Architects, Interior designers and building designers as this is where the magic starts. We understand that each design professional has their area of expertise, and ours is furniture!

Through furniture and decorative selections we focus on the internal flow of your space and how each area makes you feel. This could be through the colours and materials we use, or the form and scale of the furniture and the placement of objects. We design with your lifestyle in mind and how each consideration will affect the way you live and use your home.

Our approach is holistic in nature, with every selection and decision working toward a beautiful end result.
How do I choose the right interior design studio?

We strongly believe that successful design outcomes come from collaboration between the designer and the client. Through effective communication, trust, and respect, we drive our projects and achieve exceptional results.

We invite prospective clients to view our projects and portfolio, as well as our social media channels. This will give you a good sense of what we are about, our approach to design, and how we work.

The design process can take time, especially if you are undertaking an extensive renovation. It's important to establish a strong connection and alignment of visions from the beginning.
How is FURNISHD. different to traditional design services?

We work off a predominantly fixed fee model based off the number of rooms you would like our help with and the level of service you would like. Two revisions are included in our fixed fee end-to-end service pricing. Additional revisions or work can be undertaken if further blocks of hours are purchased online.

We ask about your room budget and timeline up front and work with a variety of brands to ensure the final design is one you (and your wallet) will be happy with! Once the final design is completed, our team members are available to assist with ordering, making sure the unique finds make their way into your home-without you having to pay multiple invoices to a huge range of individual stores.
It's simple. Just checkout the End-to-end Furnishing Service and have our expert designer plan your space, refine your ideas, curate your designs, and scout far and wide to find the perfect options for you.

You can then shop items your love in one easy checkout with exclusive discounts and we'll handle orders, deliveries and post-sale issues (if any), saving yourself serious time, money, and headaches down the track.
How long does the design project take?

Our standard end-to-end furnishing service usually runs across 4-10 weeks. This can vary depending on how many spaces are included, how many consults you would like with our designers, how many revisions are requested and your response times.

If we're helping you with a custom service, or more than two revisions have been requested timings may vary - we'll give you our best estimate when you reach out to us with your project! If you have a specific completion date in mind it is important you reach out as soon as possible so we can allow for this in our work flow.
When is the best time to start my design project?

Generally speaking, the best time to start is around 3 months before you want all your items to arrive.

A longer project lead time allows your designer to source from a larger range of brands, explore customised options and not be constrained by only sourcing in-stock items. This ensures your project budget is best utilised and all items are the best size and style for you and your space.
When can I begin my project after purchasing the service package?

Typically speaking, we will be able to commence your project within 2 weeks from the time of your purchase and all details are confirmed.

To learn more about our studio's capacity, please contact us at hello@furnishd.com.au or book a consult with one of our team members HERE.
How will the designers know my style and what I like?

Our designers will review and use all the information you've included in your Style Quiz and Home Profile to understand your personal style and space before getting started on your design. You'll also be required to upload inspiration photos to help our designers understand your vision for the space.

We firmly believe in the power of communication and feedback as a tool. To that end, you can schedule some time to chat with your designer (for free) to discuss your needs, style preferences, and vision for your space. You'll be asked to rate your products, concepts and designs as you progress forward, and will have plenty of one-on-one time with your designer throughout the process to ensure you're completely satisfied with the end product.
What kind of items do you source?

Our team has access to and knowledge of over 350 brands (locally and overseas). A mix of well-known stores, local designer, makers, collectors and wholesale sources that we have direct relationships with. We will guide you towards exceptional pieces that create a space you love now and for years to come.
Do you offer in-person services?

Yes, we do offer in-person services to our end-to-end service clients and this is subject to availability.

Our experienced designers are available to visit your home or meet you in our Collingwood studio office to provide in-person design advice and recommendations. Please note that this service is at an extra charge and subject to availability.

To learn more about our in-person services, please contact us at hello@furnishd.com.au or book a consult with one of our team members HERE.
Can you help with curtains and light fixtures?

Yes we can absolutely help with lighting and curtains! Depending on where your home is, we have window furnishing partners who can measure and quote on site.

We can source some lighting fixtures, however you'll need to employ the services of your own electrician for advice and installation.
Can you select hard finishes prior to starting the furniture selection process?

Yes, we can select hard finishes such as flooring and wall painting for your project prior to initiating the furniture selection process. It starts with a 45-minute virtual workshop with one of our designers at a fixed fee of $275.

We will then provide you with a Scope of Work document, including a fee estimate. There is no obligation to proceed unless you are satisfied with our quotation.
Can you include existing furniture?

We can most definitely incorporate existing pieces you're wanting to include within your design during the Plan Stage. Our designers will work around those pieces and make sure to keep note of the style when sourcing new items, so everything is cohesive and complementary.
Can you deliver to rural areas?

Our suppliers can deliver Australia wide. However, it is important to note that the more remote the home, the higher the delivery fees. Please consider this when purchasing as it will have to be incorporated into your budget!