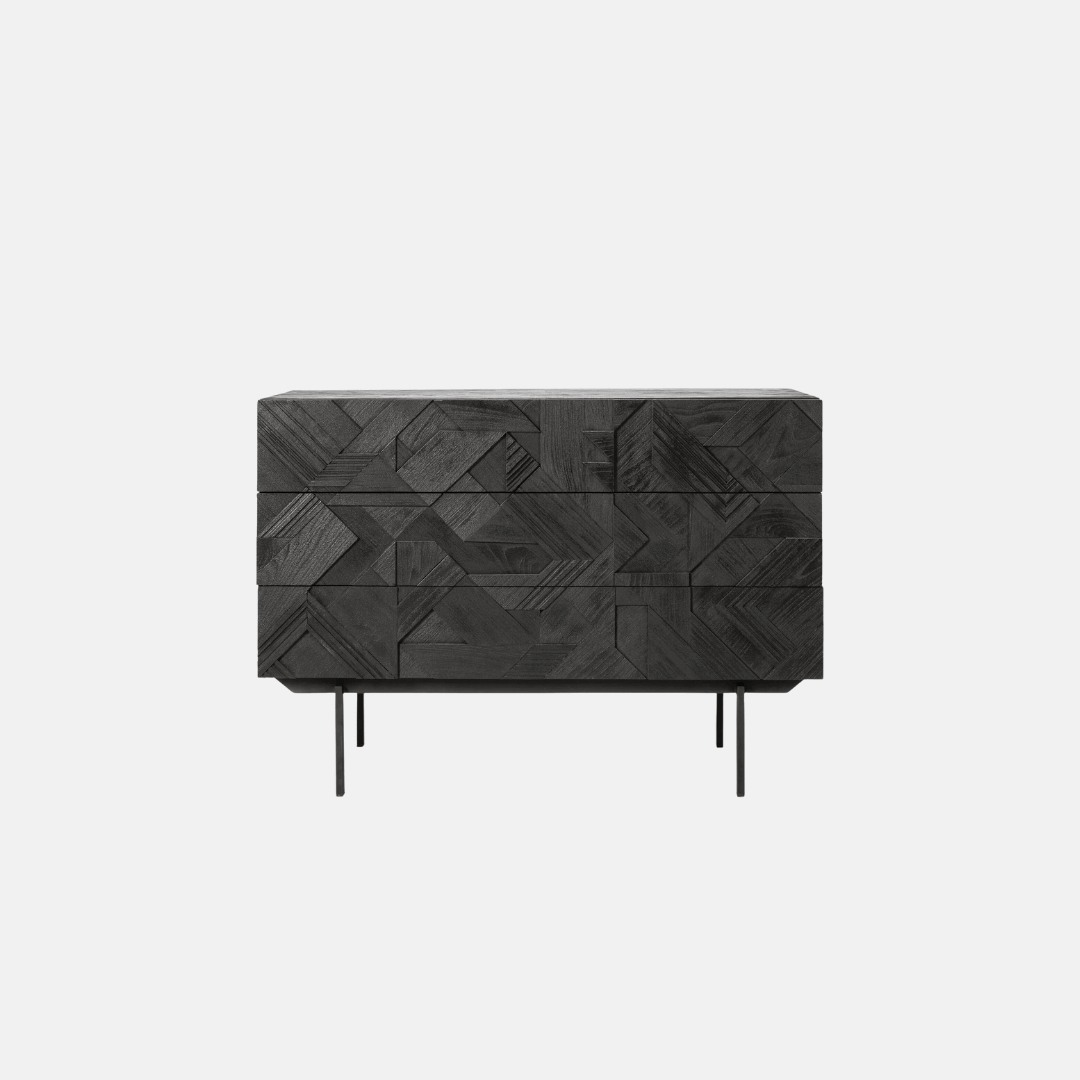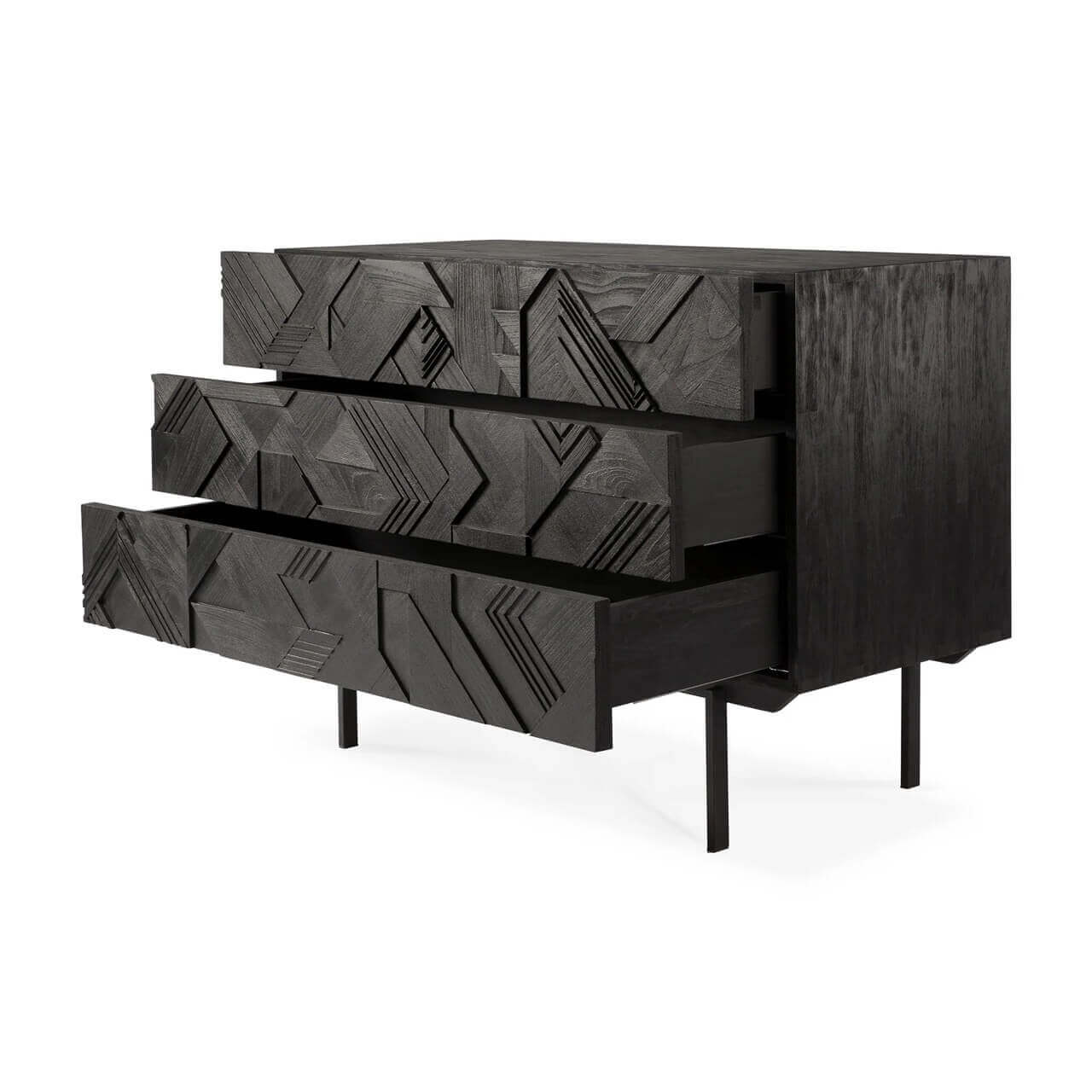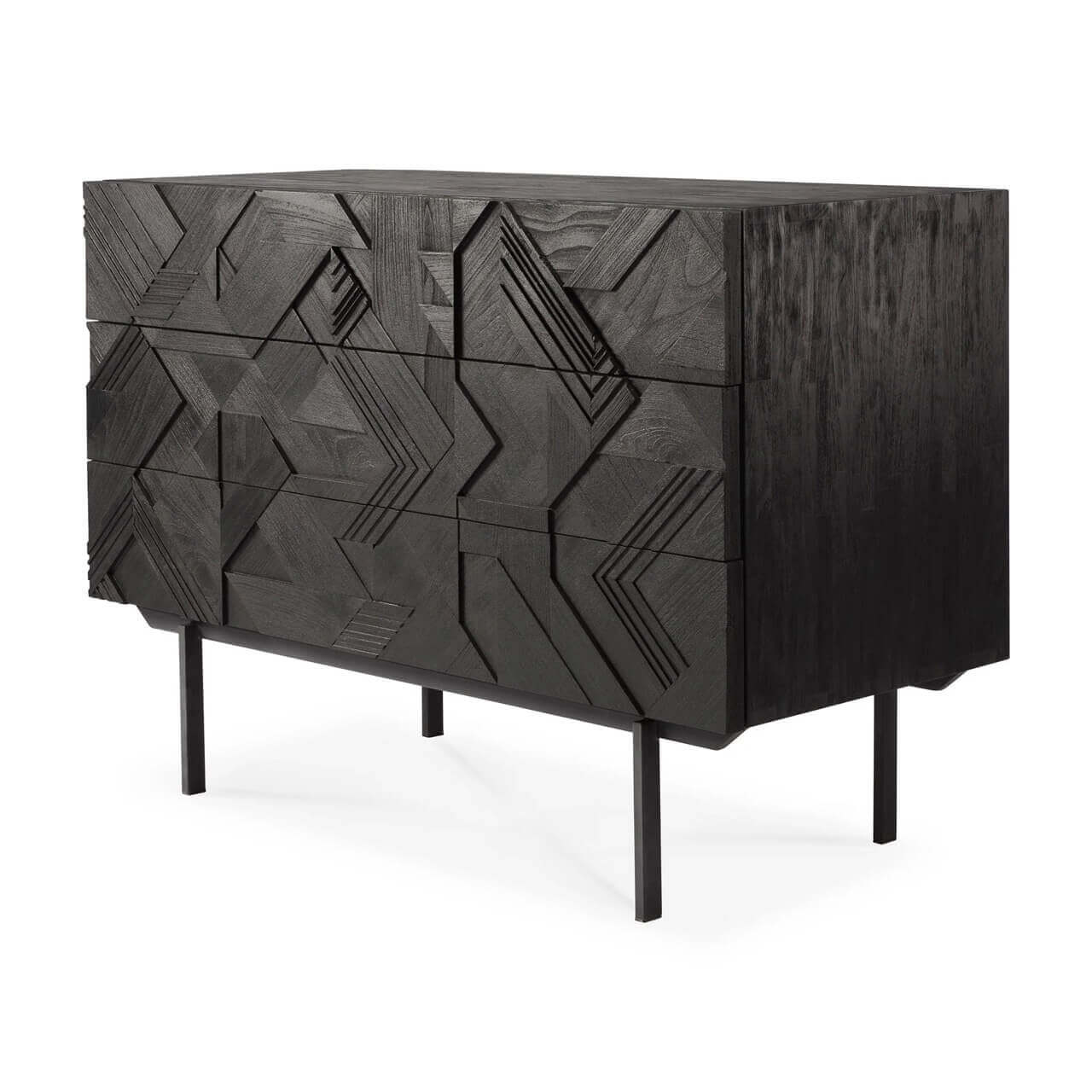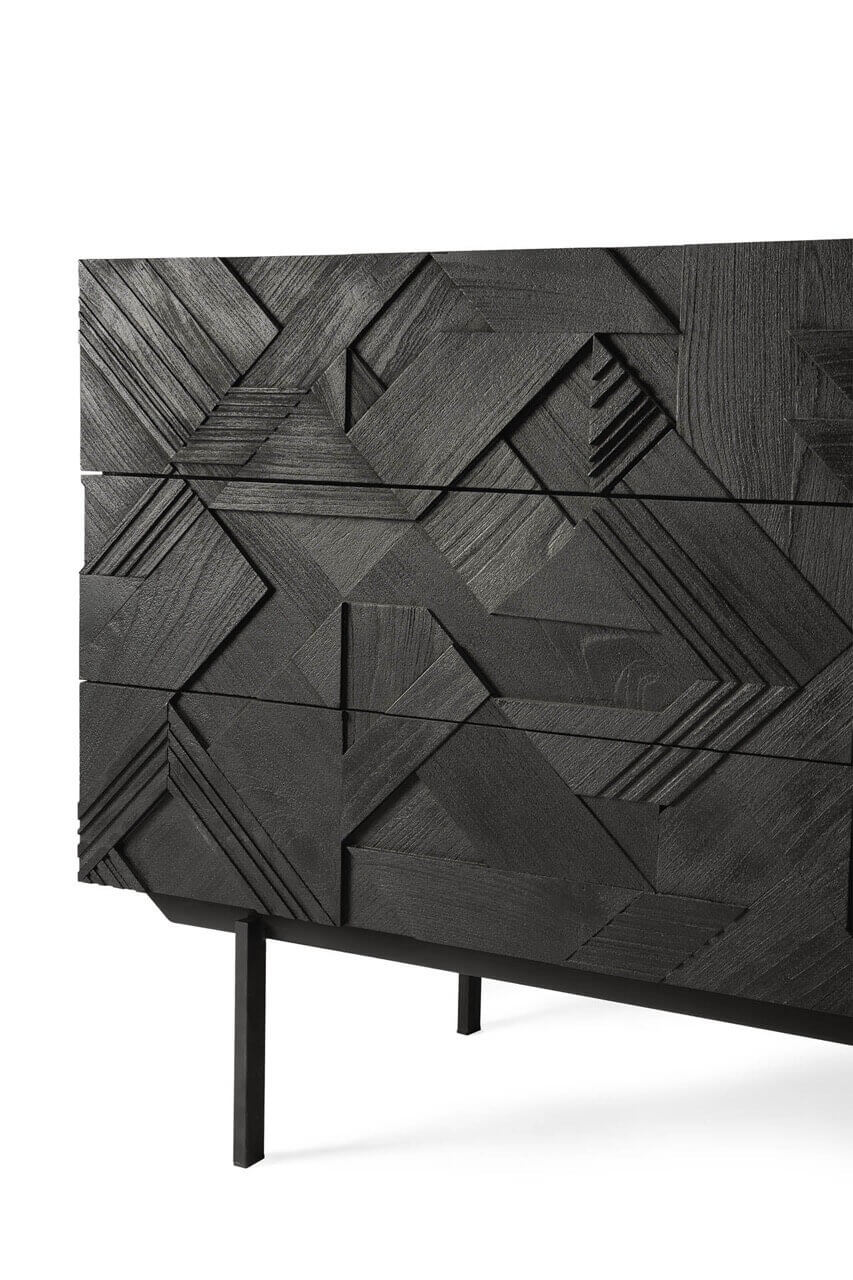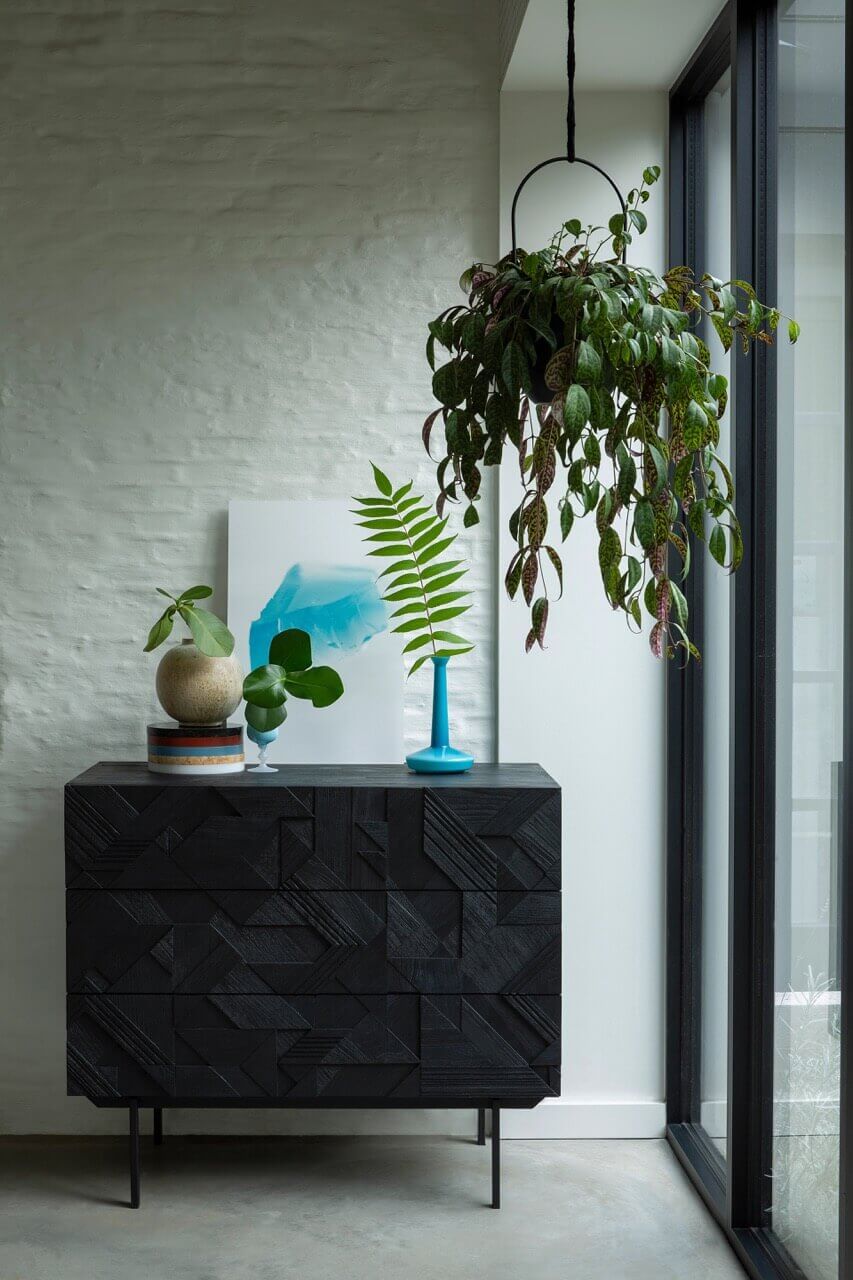 Ethnicraft Graphic 3 Drawer Dresser
---
Creativity and mathematical precision are united by designer Alain van Havre in an unprecedented composition that centres around a singular archaic shape. A triangle forms the basis of all patterns and it is placed and replicated to create something truly visually enticing.
By using multiple layers, a sense of depth and dynamism is created in the intricate arrangement. Motion and warmth are added by further perfecting the natural attributes of wood.
Combining these distinct and contrasting characteristics in an unconventional design that disconnects from the familiar and creates a unique and fascinating centerpiece. The Graphic Dresser is made of Teak and has a black varnish.
Designer: GlobeWest

Brand: GlobeWest

Distributor: GlobeWest