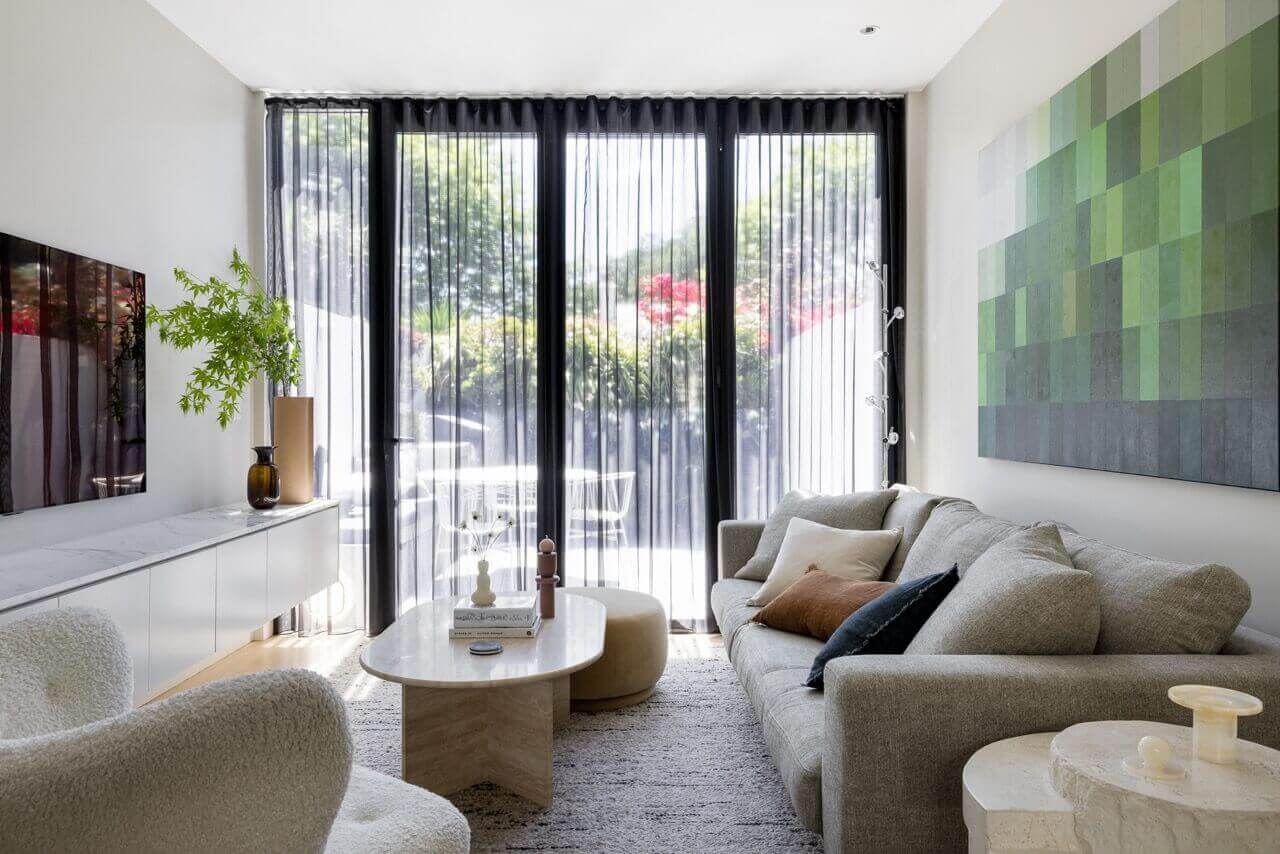 Sydney Online Interior Design Services
Easy-peasy interior design in Sydney, with FURNISHD.
FURNISHD. is the place to go for online interior design services in Sydney.
Our design packages allow you to team up with FURNISHD. to create your dream home. Our experienced, creative, and fabulous-of-taste team will create a FURNISHD. Plan of your space to show you the suggested layout of your rooms, an item list with recommended sizes where applicable, and budget allocations to suit your needs.
We know that you've got better things to do in your (tiny) windows of free time than meeting with interior designers or haring around town shopping for furniture. That's why when you partner with FURNISHD., the whole process is online, giving you access to our team of interior design experts and our huge bank of suppliers, without ever having to leave your couch.
Once you've approved our design, we'll send you a shopping list of all the items we used in the plan. You choose which ones you want to purchase, and then sit back and relax while we deliver them straight to your door.  And, if you're keen, we can even install everything for you as well. From inception to installation, stylish and affordable interior design in Sydney couldn't be easier with FURNISHD.
Fancy a bedroom that's more like a luxurious five-star hotel room? Or maybe you've been lusting after a mid-century modern look for your home. Whatever your vision is, FURNISHD. can make it happen – and your place is going to look amazing.
FURNISHD. – your best friend for bespoke online interior design services in Sydney
FURNISHD. makes the interior design process fun. First, we'll provide you with a ten-minute survey to get an idea of your style. Your answers will help our design experts curate a series of furnishings that we think you'll love as much as your morning double-shot – and if you're anything like us, that's a whole lotta love. What you'll end up with is a luxurious design concept that's tailored to you, that reflects your personality, and that will feel like home.
Once you've approved the concept (you're allowed to tweak as much as you'd like first), our personal shopping team will take care of the rest. Settle back and relax while we arrange for everything to be delivered straight to your door, bringing your design concept to life.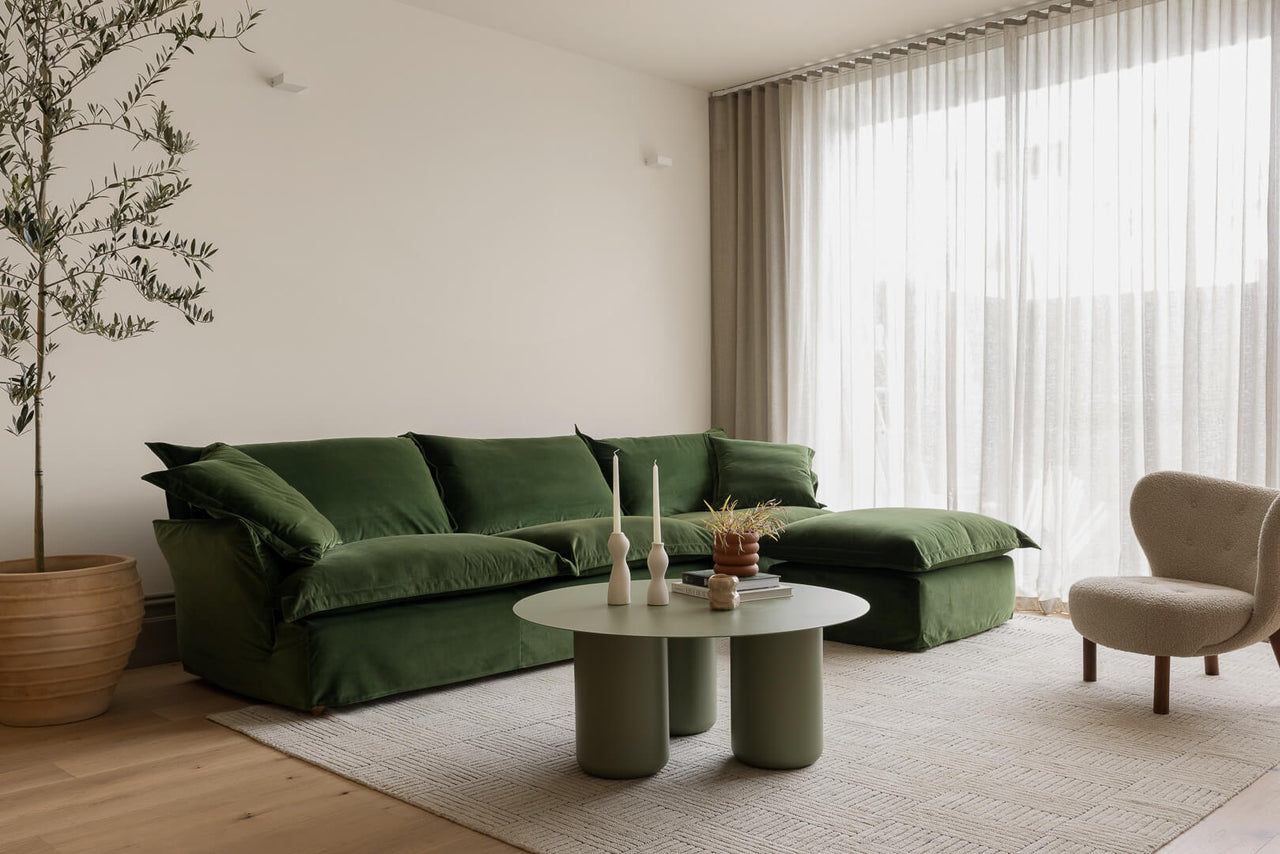 Sydney's best interior designers for affordable prices
When you sign up to FURNISHD. you'll gain access to:
High-end furniture and homewares from our carefully curated list of premium suppliers
Our team of passionate interior designers absolutely love to help people create the homes of their dreams
A price match guarantee for all your favourite items.
An end-to-end home furnishing solution, from item selection through to delivery and setup.
FURNISHD. also caters for offices and commercial spaces. Check out our work, get inspired, or simply start your design today! We're ready and waiting!
Sign up today
Got a question? You might find the answer on our FAQ page (which has loads of juicy info about our online interior design services in Melbourne), but if the answer you're looking for isn't there, or if you'd rather talk to an actual person, contact us directly – we're always up for a chat!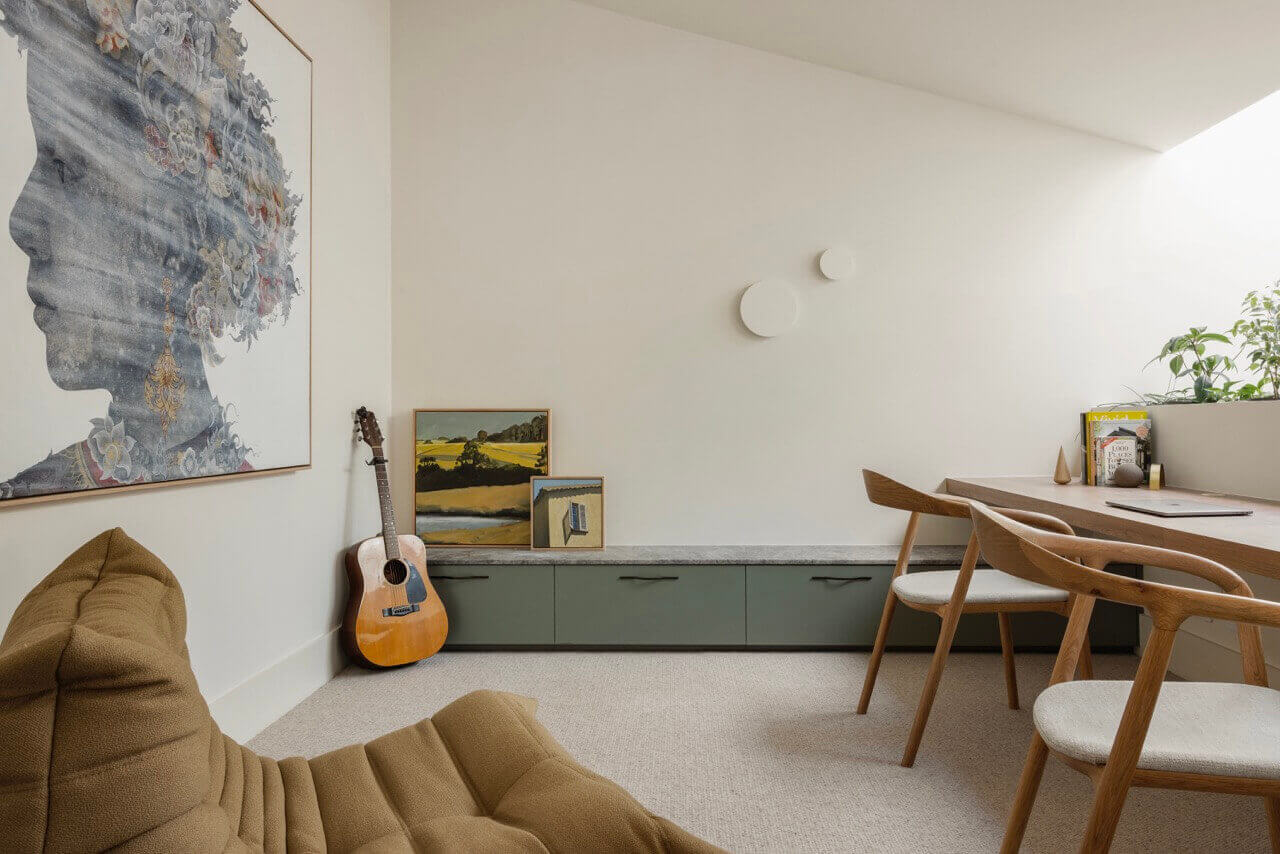 Ready to create your dream home?
Start with a complimentary consultation call with one of our experts to talk through your project needs and learn how we can bring your dream home to life!
Book A Complimentary Call