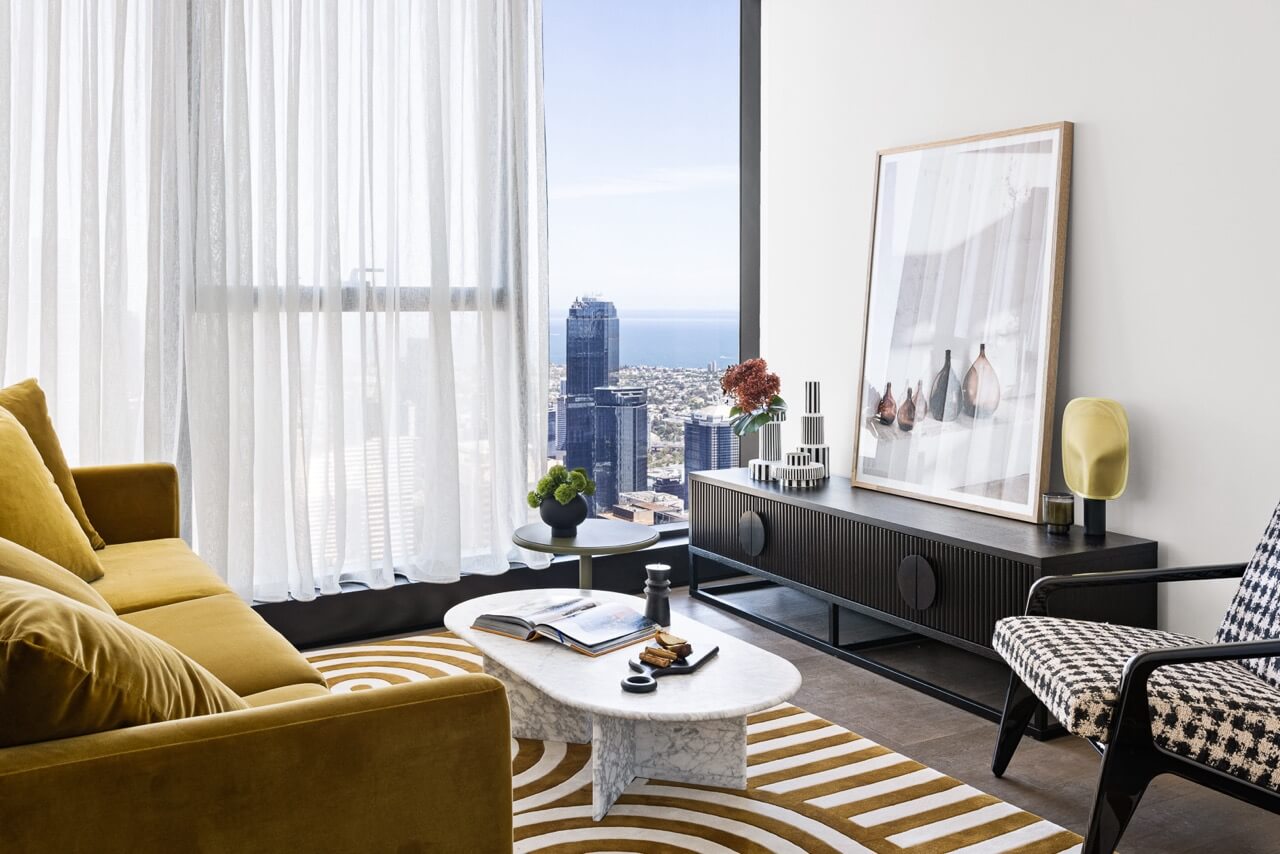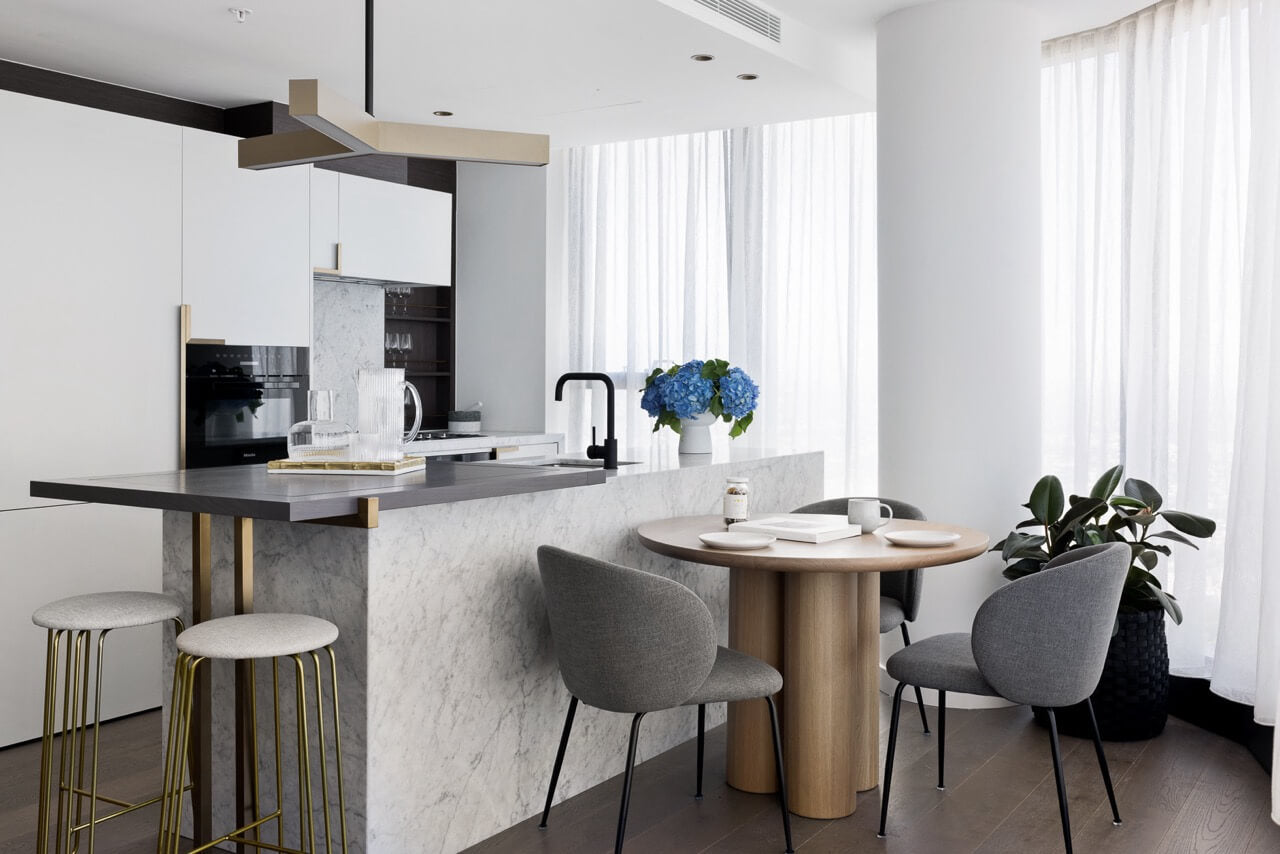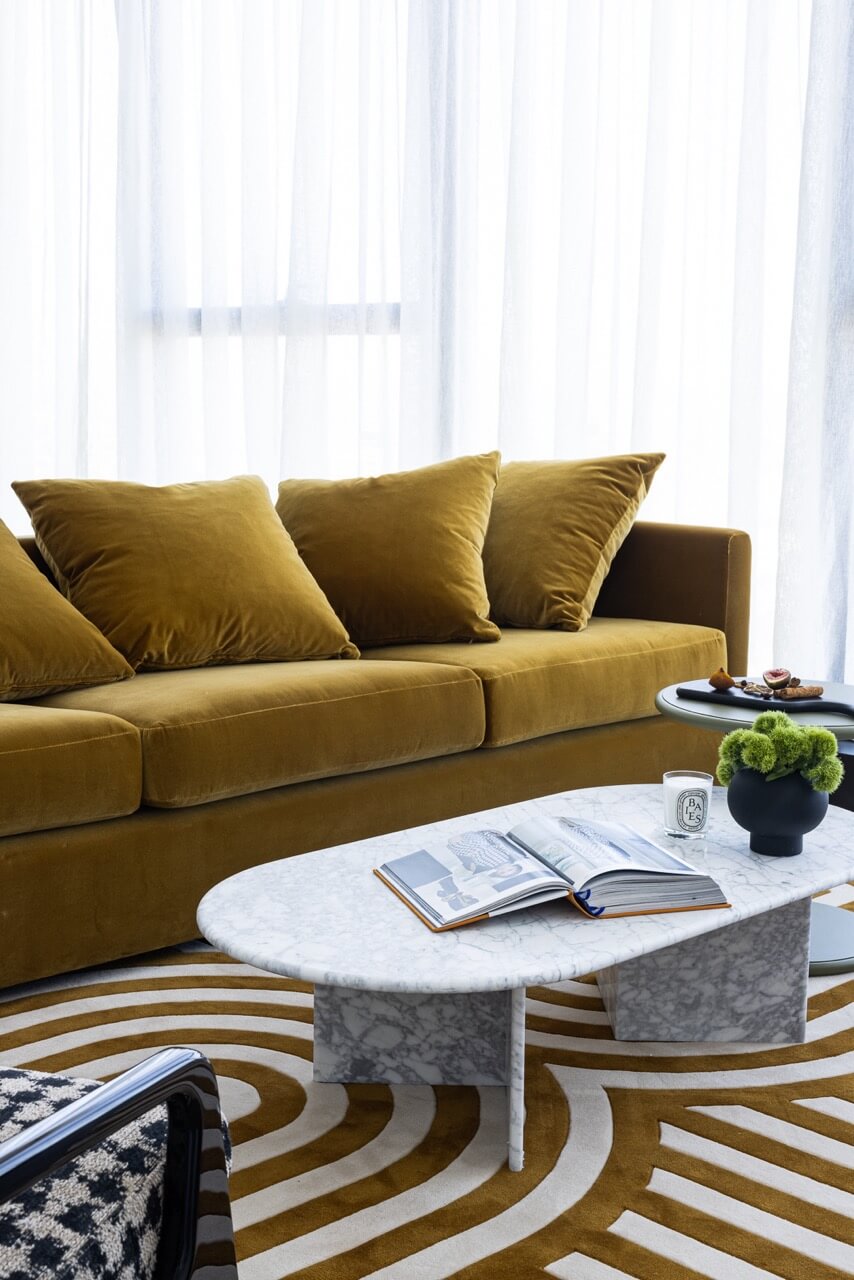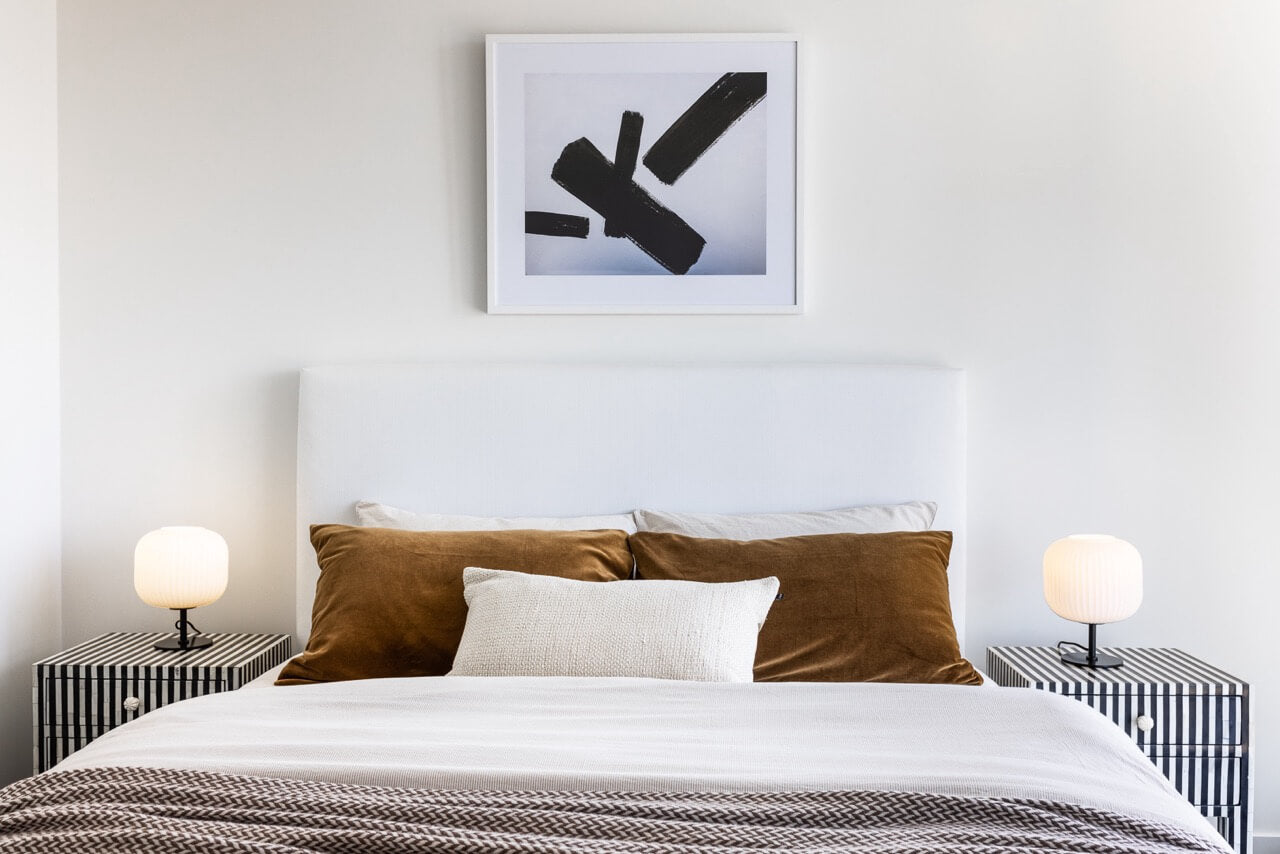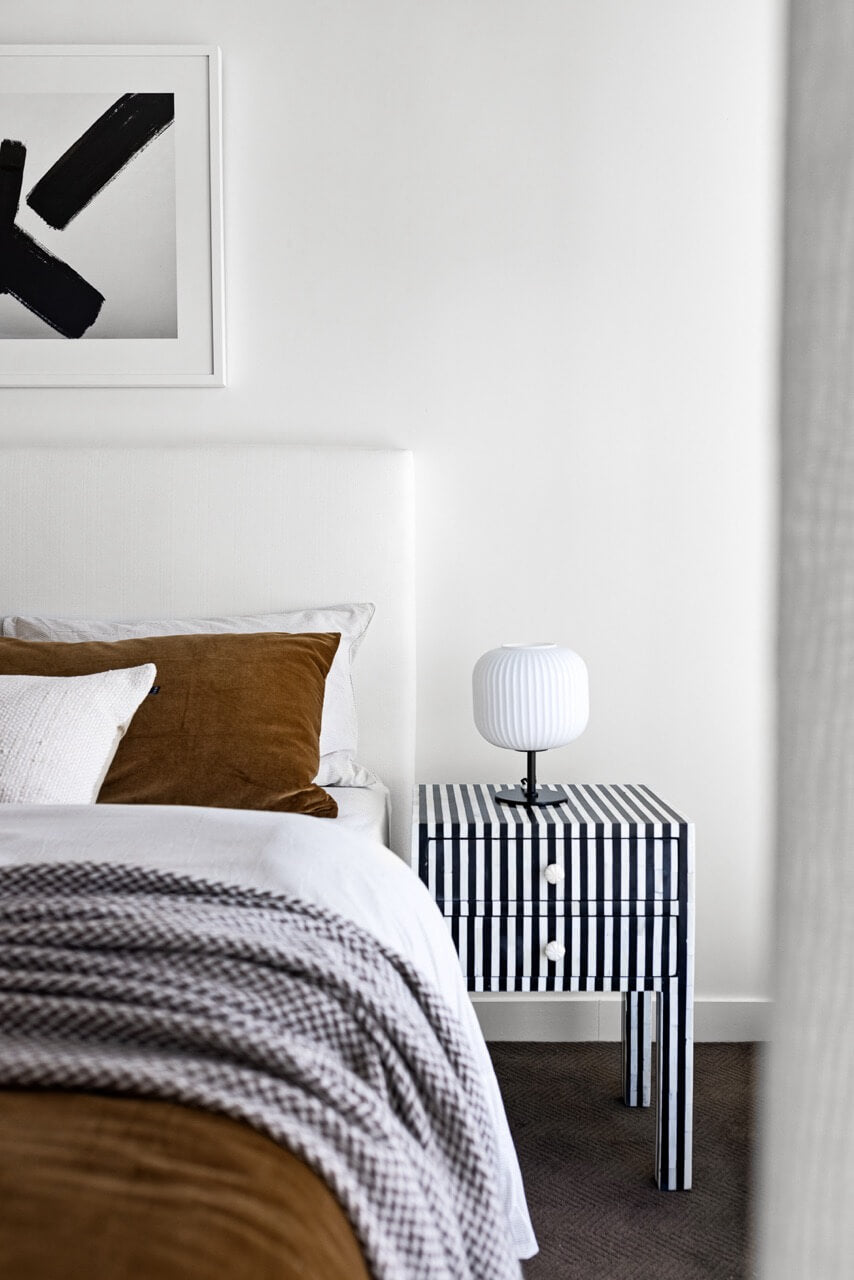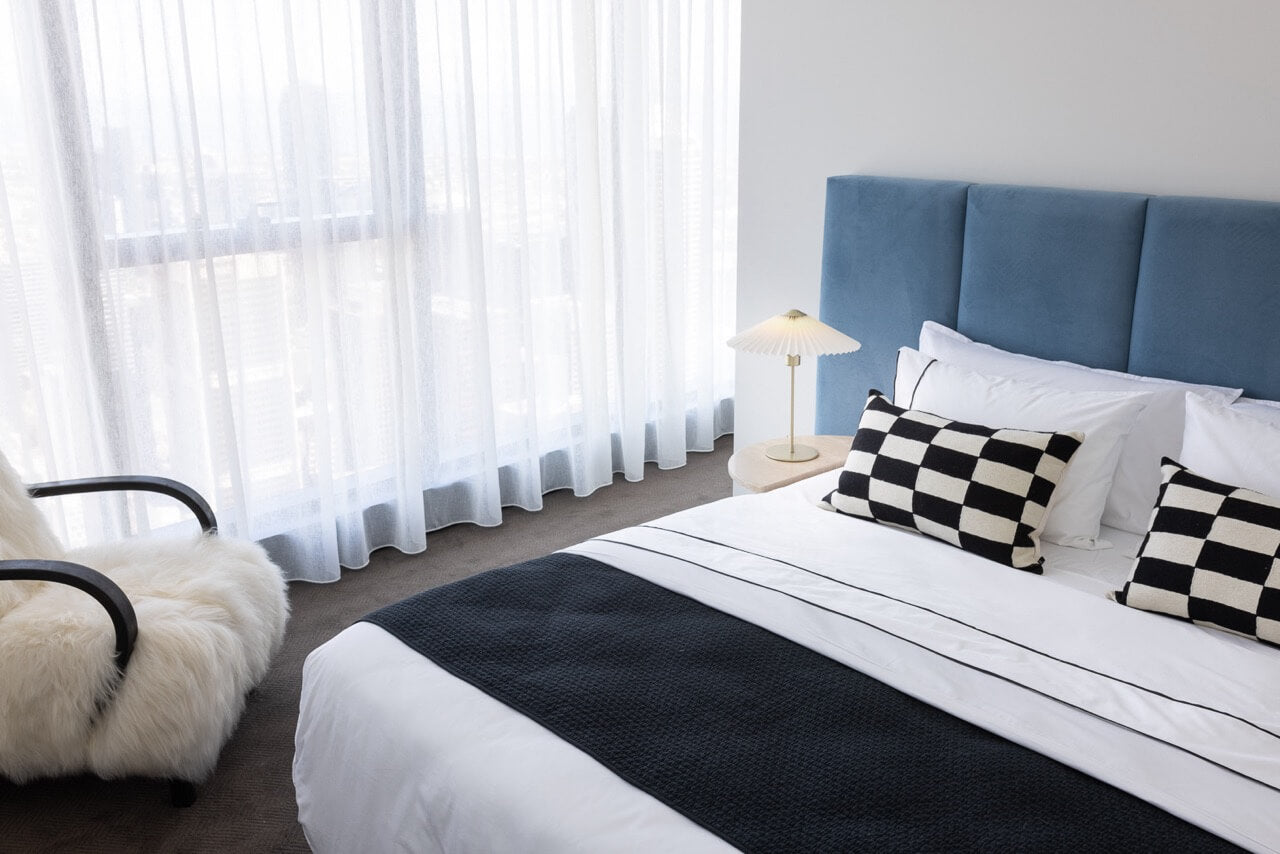 Shawn's Queens Place Apartment

Location: Melbourne CBD, VIC
Completion: 2021
Category:
Photography: Dylan James
When the owners of this gorgeous city apartment first got in touch with us, it only existed on paper! They'd recently bought it off the plan as an investment and wanted to make sure it was ready to photograph and rent out as soon as the build was complete.

They engaged us to work from the plans to dress the apartment in its entirety, from the large pieces to each tiny (but mighty!) styling touch. Our brief was to curate a warm, inviting city sanctuary with a touch of playfulness, whilst making the most of the compact layout and working with the building's access limitations.

The gorgeous boucle couch was chosen not only for its comfort, good looks, and generous seating, but also because its modular design allowed us to get it into the apartment, when most one-piece couches would have been too bulky to fit into the elevator or stairwell.

The master bedhead was also chosen for its multidimensional appeal – it looks great in the space, and its integrated side tables and modest depth meant we could maximise the bedroom space without losing functionality.

We used colour, texture, pattern, and unexpected shapes to bring in the element of playfulness, with pieces like the bright blue desk chair providing the perfect pop of colour, and wall and textile prints adding extra layers of interest.
"FURNISHD. took our vision and ran with it – the apartment is the perfect mix of fun and comfort and allows our guests to relax and enjoy their city stay."